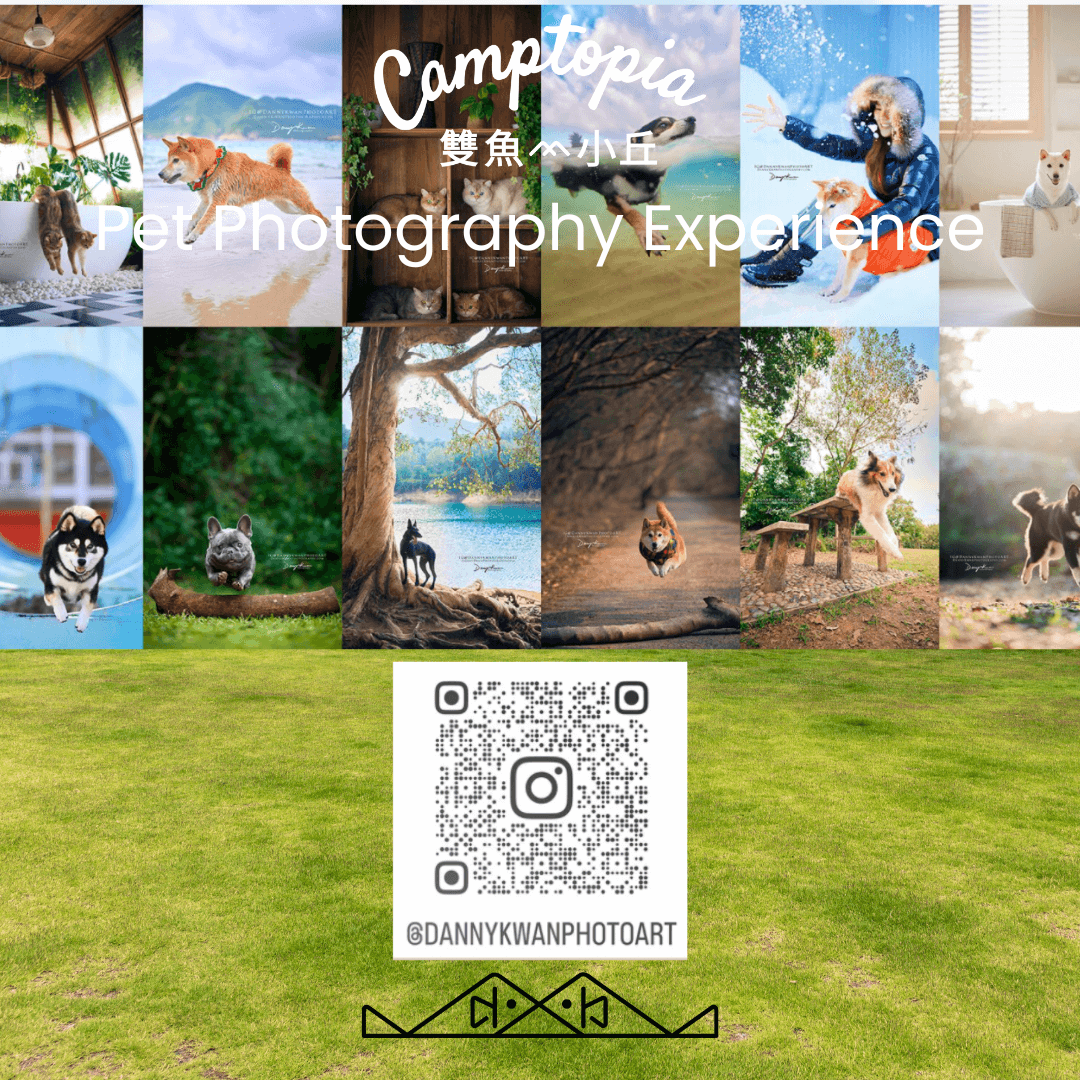 Pet Photography Experience
$2,288.00 – $4,388.00
Enjoy an outdoor photography session with Hong Kong based photographer Danny Kwan.
Photo services for pets and family.
Purchase a 1 hour or 2 hour session and book a date and time directly with our booking team.
(until 31 Dec 2023 between 9:30am – 5:30pm excluding holidays)
Camptopia booking team will contact you after purchasing the Pet Photography Experience.
All packages include:
Free parking
Stay experience for the day
Access to both indoor and outdoor facilities for the photoshoot
Complimentary coffee, tea, and snacks
Dog cooling / resting room
18% off Dog Membership with purchase of 1 hour or 2 hour session (Coupon Code provided after purchase)
1 hour package include:
All soft copies return (all .jpg w/ beautiful colour edited, social media size 2048 x 1365)
15 x Hi Res pro-retouch
2 hour package include:
All soft copies return (all .jpg w/ beautiful colour edited, social media size 2048 x 1365)
30 x Hi Res pro-retouch